Equinoxe LifeCare has been an industry leader in home care since 1998. We offer the best quality services without locking our clients in.
No minimum weekly hours: we understand that you want the best for your loved ones, which sometimes means flexibility. At Equinoxe LifeCare, you are not locked into minimum shifts per week.
We are here for you 24/7: we are always a phone call or a text away. You can reach one of our care managers at any time for immediate support.
Technological Advancements: at Equinoxe LifeCare, we embrace innovation and are constantly working on new ways to improve senior care. We strive to combine the compassion of traditional care with the convenience of technology to make your loved ones even more safe.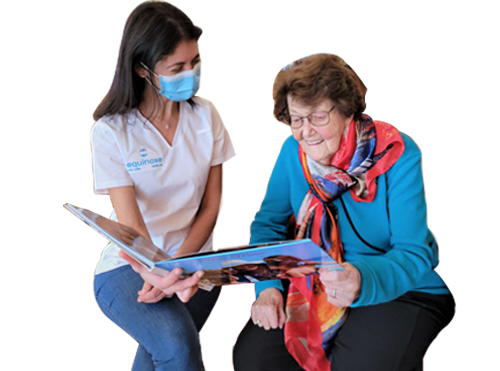 The Equinoxe Process: Our 3 Phased Approach
Phase 1
LifeCare Assessment
Our care managers assess the client's physical, social, and psychological needs.
They evaluate needs and constraints.
Finally, they determine financial feasibility, while navigating the healthcare system
Phase 2
LifeCare Plan Development
We design a personalized plan which may include care in the following areas:
Physical Emotional Social Financial
Phase 3
Advocacy & Care Management
Our clients are important to us, and we will advocate for them as needed.
We implement and manage their care plans and coordinate all health needs,
We will check in regularly to improve the flow of information
Our In-Home Care Services