Montreal Home Care Quality Services For Seniors
AT YOUR SIDE, DAY AND NIGHT
Trusted partners in homecare assistance services for close to 30 years.
For what matters most. For your loved ones. For your peace of mind.
A Holistic Approach Centered Around Your Needs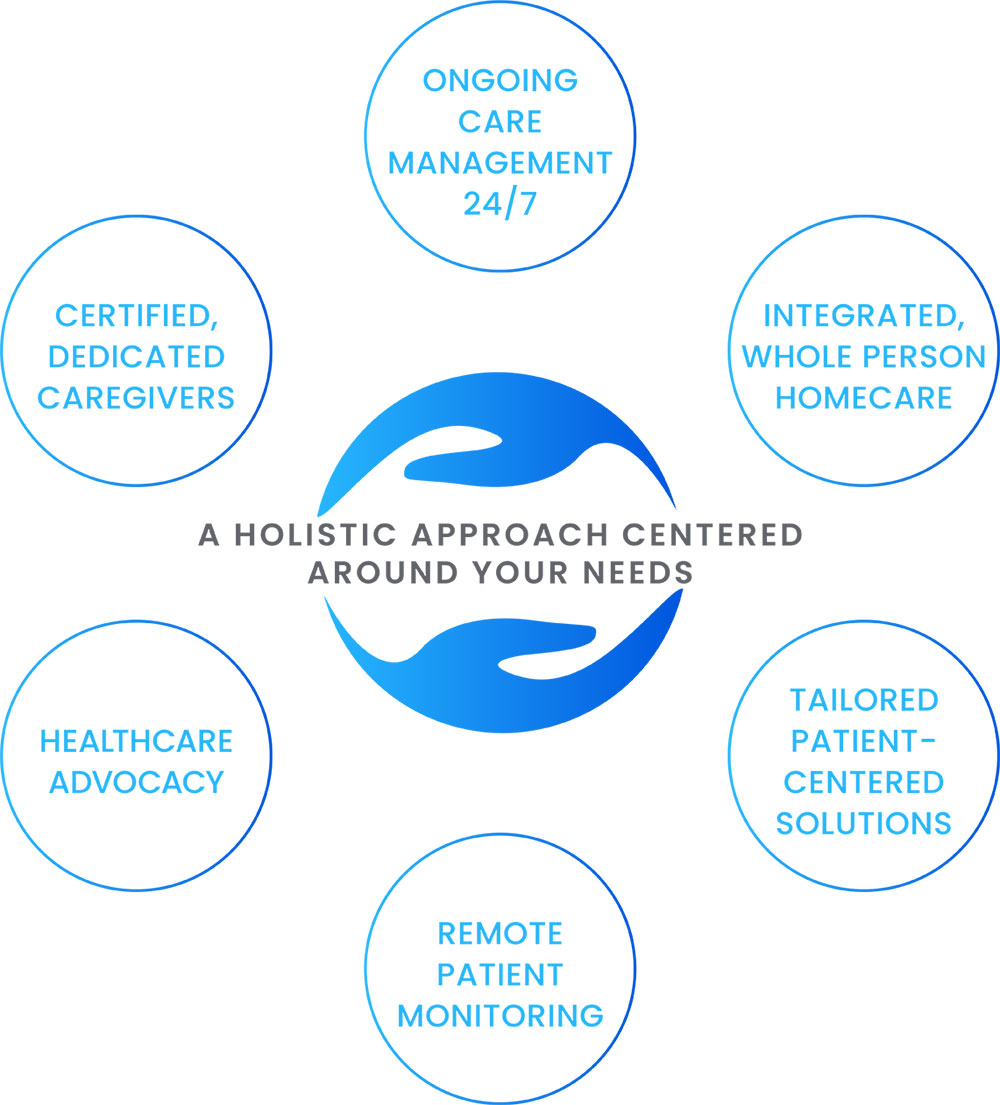 OUR CUSTOM CARE EXPERTISE

WHOLE PERSON HOME CARE
Tailoring home healthcare solutions to each individual—from assessment to implementation—through our full scope of professional services.

SENIOR CARE
Providing professional and personal in-home support for the specific medical, physical, emotional and social needs of older adults is a core area of Equinoxe expertise.
REMOTE MONITORING WITH RAPID RESPONSE
Integrating technology to monitor and communicate with patients remotely to keep loved ones safe and secure while ensuring prevention.

CHRONIC DISEASE MANAGEMENT
Delivering a multidimensional approach whether transitioning from hospital to home or at each stage in the treatment process.

POST-OPERATIVE CARE
Enabling more effective recuperation from surgery or acute medical conditions—in the comfort of home, through on-demand supports and assistance.

COMFORT CARE
Ensuring the preservation of dignity and comfort during this challenging transition to end-of-life.
YOUR QUESTIONS ANSWERED
We put together a comprehensive Frequently Asked Questions, you can access it here for your convenience.
EQUINOXE REMOTE PATIENT MONITORING NOW INCLUDED
Video check-ins with our Equinoxe Connect Team are a central part of our Whole Person Care commitment. Portable tablets expand our care services and proactively allow for early intervention, increase compliance with medications, heighten sense of safety and security, plus greatly improve socialization. Families can also stay connected with their loved one or their dedicated LifeCare Manager right from the palm of their hand—no matter where they are.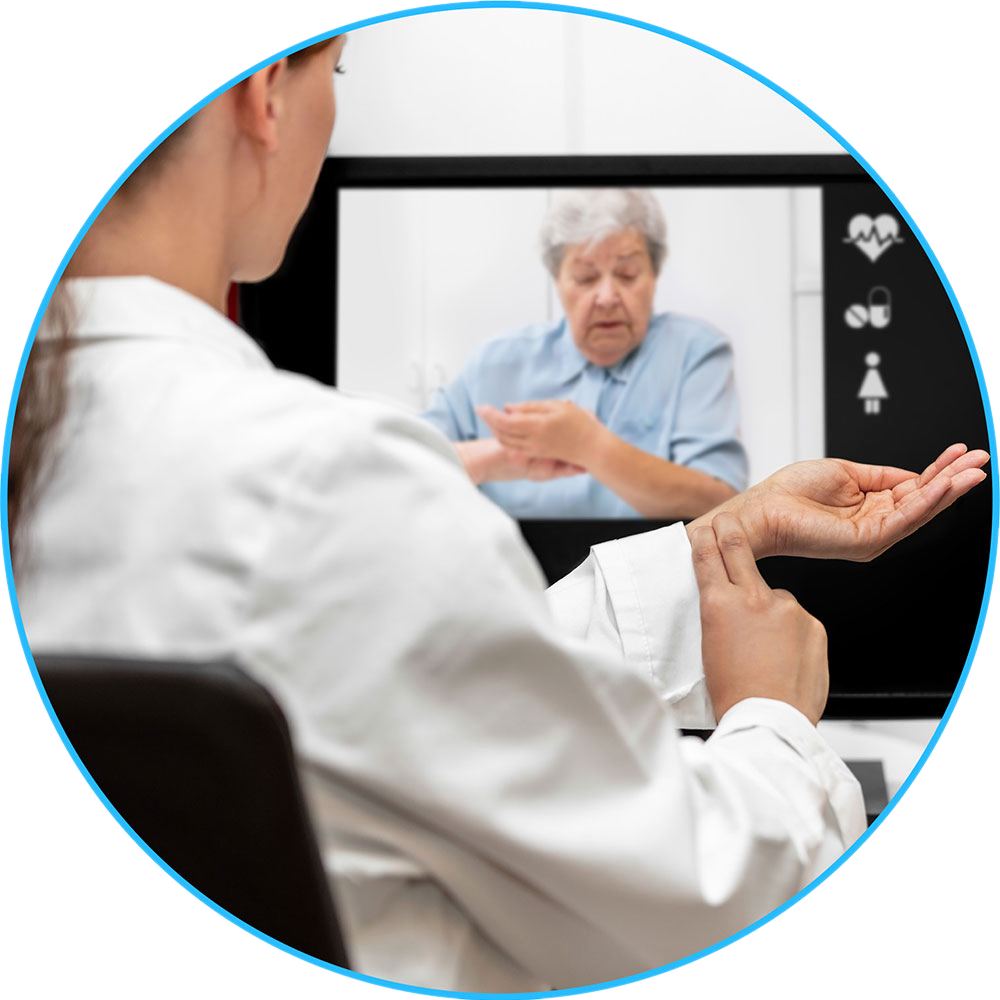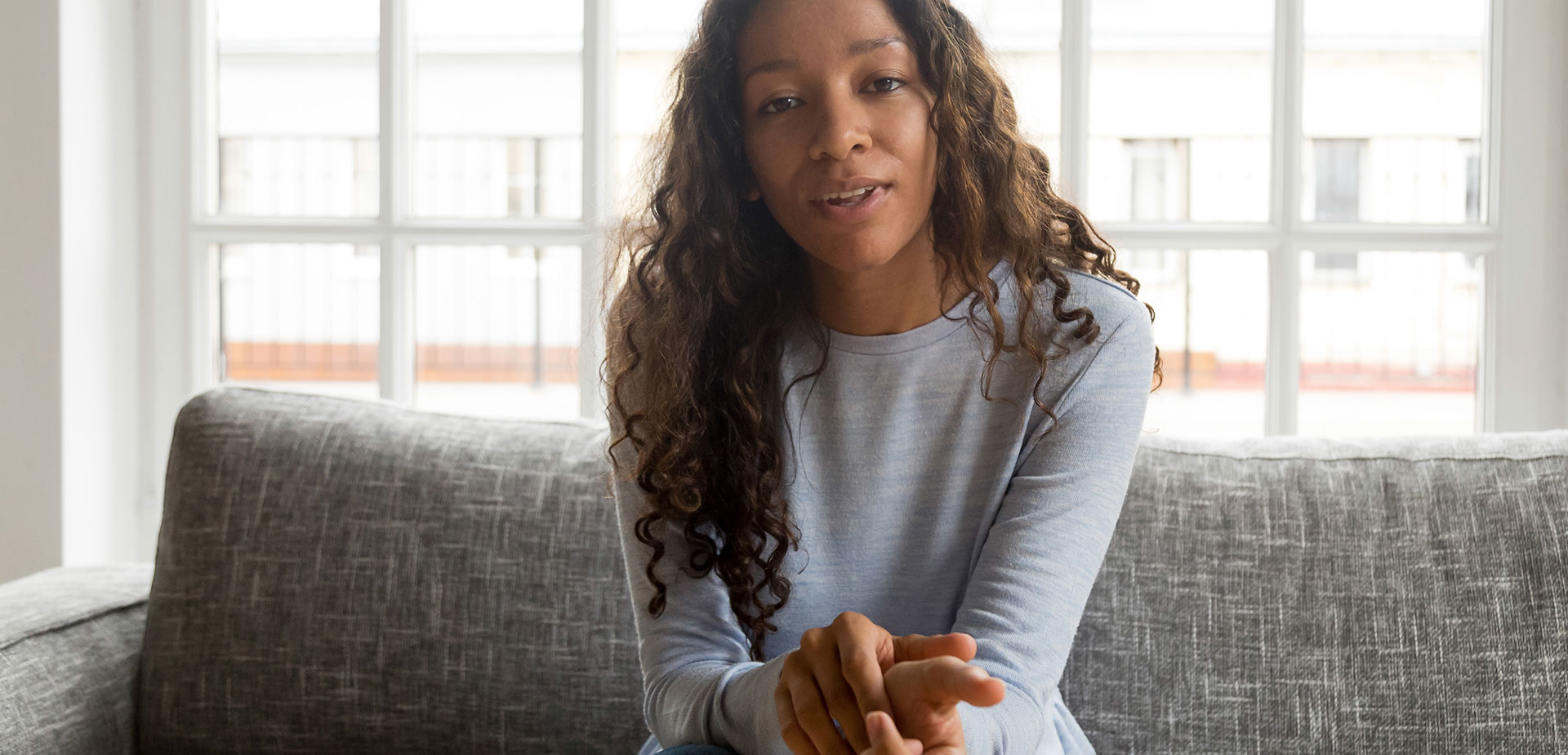 I can't thank you enough for the qualified, compassionate care provided to my mother. At a time when she felt vulnerable, they made her feel secure and it really impacted her recovery. Plus, we were able to stay connected from afar the whole time.

ANNE-MARIE W., MONTREAL

I am very appreciative of the care received by all the Equinoxe caregivers. They provided the appropriate care and were lovely people, who treated my sister with respect and friendship. The caregivers assigned to my sister celebrated her life, which is what she wanted. They all went on the journey with my sister and did it with professionalism and grace.

SIBLING OF COMFORT CARE CLIENT

Our a Equinoxe caregiver has been with my mother for over 11 years and she is very liked by the family; we have yet to receive a single bad review. I do not worry about my mother when her caregiver is present. She is proactive, polite and takes great care of my mother.

DAUGHTER OF CLIENT

Our Equinoxe caregiver should get a 5+ for her punctuality as she is always there well before her shift starts. She handles all situations with my wife admirably and we are extremely fortunate to have her.

SPOUSE OF CLIENT

It is a pleasure to have our Equinoxe caregiver in my home.

CLIENT

I saw our caregiver at our client's in the early summer. She did not expect my visit. She was attentive to the client, holding her hand while sitting with her in the lobby near the dining room. The caregiver reports reliably any changes in client condition and needs.

EQUINOXE CARE MANAGER

My caregiver is a sweet kid. Always on time, & very clean.

Jack Thomas

My caregiver is a sweet kid. Always on time, & very clean.

Jack Thomas

Excellent at getting the right care for my parents!

John Muller

I now call the Equinoxe LifeCare caregivers my angels

Austin Fernandes

We had reached out to you during the difficult Covid period to help us with our Mom's care as she had fallen and needed extra supervision when our family was not allowed to help her due to restrictions at our Mom's private residence. Since then, we have used your services with several different caregivers. We have found all of them really great with our Mom and have felt secure in knowing that she is cared for during the times we need for her.

Emma Doyle

Excellent care!
A wonderful caregiver, clean kind and all the above
Excellent service i don't know what you could add.
Continue to hire the best people

- Jacob Moss

Being treated like a family member, Equinoxe LifeCare understands my needs and the client's needs

Heidi Volk

Your Care Manager is always there if a caregiver needs help.

Jessica Field

I particularly appreciate the connection that I get to make with the client and their family and how I can help them meet their needs

Austin Fernandes

The clients are very nice and appreciative, the office staff are nice and helpful.

-Aoife Weingarth

I love the smiles on my client faces and how they feel happy or can't wait for me to come again

Christie Turner

The Equinoxe team is very approachable. I like working with them. They respect my available hours. I really feel taken care of as a worker with regards to my health and safety.

- Dana Castro

I embrace meeting new people and cultures

- Ellie Anderson


We are able to provide the best quality care when a client's family and a caregiver are working together as a team.

- Emily Braine

It's a great privileged to be working with Equinoxe LifeCare for 17 years now. Everyone is intelligent, understanding, lovely and kind. Thanks very much

- James Headlam

Equinoxe is the best company and their team is very kind and friendly.

- Jem Robertson

Equinoxe has provided extraordinary services for my family, taking care of my mother after surgery when she was unable to walk on her own. The office has been extremely responsive in helping schedule caretakers to meet our needs, and the caretakers themselves have been kind, patient and supportive of my mom's needs. I highly recommend their services if you are in need of home care.

- Robert Wechsler-Reya

EQUINOXE LIFECARE MANAGEMENT
Benefit from our unique Equinoxe LifeCare Management Process—a 3-phased approach that ensures you are in good hands every step of the way.
Our skilled LifeCare Managers will guide you through the assessment, coordination and supervision of a Custom Care plan that meets your specific needs 24/7.
PHASE 1
LIFECARE
ASSESSMENT
PHASE 2
LIFECARE PLAN
DEVELOPMENT
PHASE 3
ADVOCACY & CARE
MANAGEMENT
Our Equinoxe LifeCare Managers are here and waiting to connect with you directly to better understand your specific home healthcare needs. Contact us today for a free assessment.