Early Detection Means Early Intervention
Equinoxe LifeCare now offers
LifeCare Plus

. This solution enables detection, prediction, and prevention to reduce risk and ensure the safety of our seniors.
We will regularly share a

Care Report

, which includes data insights of care related issues and recommendations.
Get Started
At Your Side, Day and Night
What Can Be Detected?
LifeCare Plus identifies irregular activities, such as:
Risks of medication error
Early signs of infections such as UTIs
Cognitive decline
Difficulty performing a task
Abusive interactions at home
In addition, we detect events such as:
Suspected falls or other physical distress
Calls for help
How Will This Help You?
LifeCare Plus offers a 24-hour safety net, helping to:
Reduce hospitalization risk
Identify symptoms of infection and decline
Evaluate physical, cognitive, and emotional needs
Keep the family involved
LifeCare Plus helps prolong seniors' ability to age in place.
LifeCare Plus operates 24/7. We are at your side, day and night.
The Peace of Mind You Deserve, Set Up In Minutes!
We recommend the bedroom, bathroom and living room/main room where you are spending most of your time. Our 3 pods cover up to 4000 sqft.
Our team will assist you with the installation, either in person or remotely.
LifeCare Plus helps prolong seniors' ability to age in place, making the world a safer place for them.
Knowing clients are safe and cared for is our mission. LifeCare Plus is the solution for our seniors to stay at  home longer.
Equinoxe LifeCare has been a pioneer in homecare services since 1998 and is an ISO 9001:2015 certified  company.
Three plug and play pods
are installed in your home
Actionable Care-related
insights are handled by our
Care team, 24/7
Care Report including data
insights shared on a regular
basis
Our safety device gathers care-related data around the clock for early detection of issues that may require attention.
There are no cameras, no buttons, nothing to wear and no batteries to change. LifeCare Plus ensures that our seniors are OK at all times, even when there is no one at home with them.
Focused, Secure and Private
Equinoxe LifeCare Plus is designed to allow clients to live in their own home as long as possible without being intrusive or cumbersome.
We take privacy seriously:
Data gathering is only acoustic
Devices are triggered by out of the ordinary events
Notifications are only sent to the Equinoxe LifeCare team
Data privacy practices comply with PIPEDA, HIPAA and ISO27001
Impeccable Care Made Affordable
With LifeCare Plus, our ambition is to democratize access to care and provide the best safety net to seniors.
LifeCare Plus is offered at $99 + tx per week for 24/7 coverage. There are no commitments and it comes with no other charges.
The solution is included at no extra cost for our clients with in-person home care services.
Get Started
Who is LifeCare Plus Suited For?
Seniors who want extra peace of mind and 24/7 support, including those:
Living alone or far from family
Experiencing changes in cognition
Receiving home care services
Who have experienced falls
Want to age in the comfort of their own home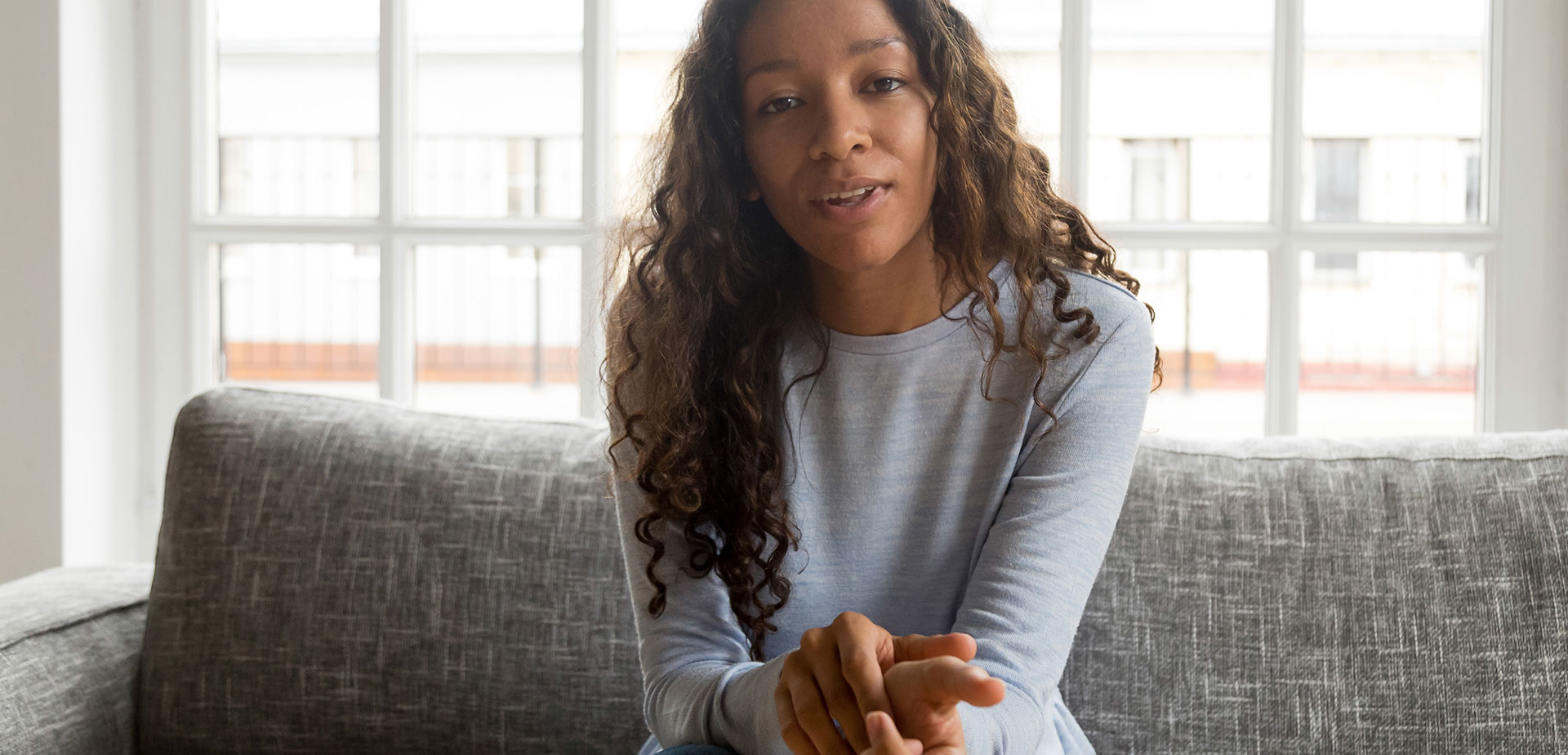 I can't thank you enough for your care safety device. It's a game changer for us. Now that my mother is vulnerable, it makes her (and my family) feel more secure. Your care team was able to make recommendations that really made a difference. Anne- Marie W., Montreal
-Anne-Marie W., Montréal

Now that we live out of Montreal, I needed to find a way to ensure that our parents are doing well even when they are on their own. The care report helps us understand how they are doing. We love the fact that you're getting all the notifications and keeping us informed only when it's necessary. Keep up the great work!
- Heidi and Jacob Volk, Toronto
SŒUR D'UNE CLIENTE DES SOINS DE CONFORT D'ÉQUINOXE

I offered LifeCare Plus to my aunt 2 months ago and it's quite useful. I no longer worry about her and I know you have her back 24/7.
- Emma Doyle, Montreal