Post Operative and Acute Care
At Equinoxe LifeCare, we understand the importance of a smooth transition from a hospital or healthcare facility to the comfort and familiarity of the home after surgery or during an acute illness. Our Post-Operative and Acute Care services are designed to provide expert support and assistance during the crucial recovery period.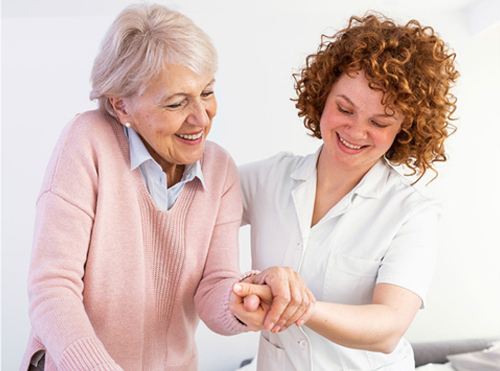 You can rely on Equinoxe LifeCare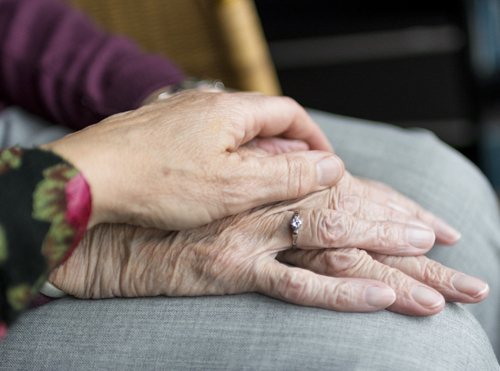 Personalized Care Plans: Everyone's post-operative or acute care needs are unique. Our services begin with a comprehensive assessment to understand the specific requirements of our clients. Based on this assessment, we develop personalized care plans that address their unique needs, ensuring they receive appropriate care and support.
Medication Management: Following surgery or during acute illness, adherence to medication schedules is crucial. Our caregivers are trained to assist with medication management, including medication reminders, ensuring clients take their prescribed medications as directed.
Wound Care and Dressing Changes: Proper wound care is essential for surgical incisions or acute injuries. Our skilled caregivers are trained in wound care management, including sterile dressing changes, infection control, and monitoring wound healing. This ensures that the recovery process is made as smooth and comfortable as possible.
Pain Management: Pain management is critical in postoperative and acute care. Our team provides personalized pain management strategies, including medication administration, non-pharmacological pain relief techniques, heat or cold therapy, positioning, and relaxation techniques.
Rehabilitation Support: For individuals undergoing surgery or recovering from acute illness, rehabilitation and physical therapy may be necessary. Our caregivers assist with rehabilitation exercises, mobility support, and coordination with physical therapists or other healthcare professionals. We aim to promote optimal recovery and regain strength and mobility.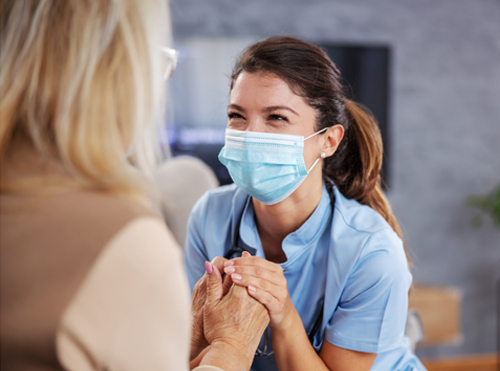 Assistance with Activities of Daily Living (ADL): Individuals may require temporary assistance with Activities of Daily Living (ADLs) after surgery or during acute illness. Our skilled caregivers assist with bathing, dressing, grooming, toileting, and mobility support. Our caregivers provide personalized assistance to help clients maintain personal hygiene and independence in performing these essential activities.
Nutrition Support: Proper nutrition is vital for healing and recovery. Our caregivers assist with meal planning, grocery shopping, and meal preparation, considering dietary restrictions or preferences. We prioritize nutrition to ensure clients receive balanced and nourishing meals to aid their recovery. Bed feeding or tube feeding. Caregivers can follow the plan. We can also send a nutritionist to a client who needs a new dietary plan.
Home Safety and Fall Prevention: During recovery, safety and fall prevention are paramount. Our caregivers conduct home safety assessments, identifying potential hazards and recommending modifications or adaptations to ensure a safe environment. We implement fall prevention strategies and educate clients and their families on best practices to minimize the risk of accidents.
Transportation and Appointment Coordination: Clients may require medical appointments or follow-up visits following surgery or during acute illness. While our caregivers can accompany our clients, please note that we do not allow our caregivers to drive for safety reasons. While we value seniors' engagement and connection to the community, transportation has to be arranged otherwise (for example with a taxi).
Regular Communication and Care Updates: We understand the importance of keeping clients and their families informed about their progress and the care provided. Our caregivers provide regular updates, communicate any changes in health or recovery, and address any concerns or questions that may arise. We foster open communication to ensure peace of mind for clients and their families.
At Equinoxe LifeCare, we believe in empowering our clients to actively participate in their healthcare decisions. Advocacy is at the heart of what we do. All Equinoxe LifeCare Services are individually tailored for our clients, and our system is designed to ensure the highest quality care at a manageable cost. We are committed to our clients and we will always support and stand up for them, helping them express themselves and receive the treatment they deserve. Our Care Managers provide the necessary guidance and information, ensuring that clients and families are wellinformed about available treatment options and support services. By fostering open communication, we developed a collaborative approach for advocacy where clients can convey their needs and preferences. This enables us to deliver personalized care that aligns with their unique circumstances.